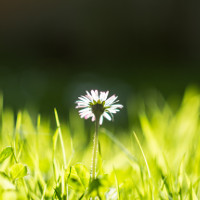 "Each treatment is very individually tailored to meet what's needed now. If you have had a treatment with me, you are most welcome to share your experience in a few, or many words."

Elaine Riche

"My weekly sessions with Elaine have had a profound impact on my life in many ways, and quickly. Most notably how I now process emotional pain. This has transformed my life and my relationships.... I am so profoundly thankful for the skills she has taught me. I'm sleeping better, I'm more compassionate to myself and others. I feel more content. Everyone should be so fortunate to have an Elaine in their lives."

- P.J.

"I have been working with Elaine online for some time, due to current social distancing legislation. I have found the process to be involved, sensitive, intuitive and incredibly helpful while processing grief and understanding past trauma. Elaine is attentive and compassionate while the remote medium seemed to do nothing to impede the support, care and personally adapted guidance Elaine offers. I'm very grateful for her support and kindness and cannot speak highly enough of her work."

- Anonymous

"Elaine brings to her treatments not only her training and skills, but also her highly developed sensitivity and intuition to her patient's needs which, in my considerable experience with reflexology, gives a depth to her treatments which is unique. Her treatments have been extremely beneficial for me in many ways, as have been the sessions she has had with my son, who has Down's Syndrome. He and I are both so grateful to Elaine for all her kindness and care."

- Sophia

"I cannot express my gratitude for the help l have benefited from going to Elaine. .... The method .... works very well for me to understand [my trauma]... it helps me grasp more clearly .... and enables me to move on positively in recovery [...] I would encourage anyone in need of help to make an appointment. It will be your best step on your road to recovery."

- P.J.M.

"I started work with Elaine on a deep-rooted area and within two sessions I already felt … relief. Whilst aware the work would take time to see long term change, I feel fully supported on this journey. Elaine's compassion and care is incredible, you feel safe and in a trusted place to be able to sit with feelings and untangle emotions. The way in which she approaches each area is comforting and reassuring …. She has an incredible gift and I'm so grateful she came into my life to help me, I can't thank her enough."

- Anonymous

"Over the past few years, Elaine has helped me through some very difficult personal times. Her reflexology goes much deeper than I have experienced before. Her special gift of compassionate feeling and insight touches the soul and allows the client, feeling safe and held, to release. I cannot recommend her highly enough."

- Maryrose

"I have never experienced reflexology treatments like with Elaine before. Her ability to communicate through the feet with the body's needs is amazing and opened up inner doors to hidden parts of myself. She cares wholeheartedly for her patient, bringing inner growth and relaxation in a peaceful atmosphere. Thank you so much for that."

- Dajana

"These are the most profound and healing reflexology treatments I have received: grounding, centre-ing and deeply relaxing. During a challenging period in my life, a number of treatments with Elaine facilitated the transformations I needed to make and accelerated healing, I felt that I was being held through a storm of change and growth. She is intuitive, gifted, strong and incredibly kind. I trust her."

- Geraldine
LEAVE A TESTIMONIAL
Your testimonial will appear shortly
If you wish to remain anonymous, do not fill out the name and email address