Residential meditation retreat
Contemplating change

Fri 03 April 2020 starts 6:00pm
to
Sun 05 April 2020 ending 4:00pm
With Susan Browne and Olivier Riché
€250 (concession: €190)
at Slí na Bandé, Co. Wicklow
Learn to reflect deeply in a way that relieves unhappiness
Contemplative traditions go back a long time. During this weekend we will learn how to contemplate in the Buddhist tradition and will specifically focus on looking at how everything is constantly changing. Much as we would like to control how things work out, we cannot always do that, and then it can lead to unhappy states of mind. When we contemplate deeply from the space of meditation we can develop more space, humour, perspective and be better prepared to flow with how life unfolds.
The weekend will include: guided meditation sessions and contemplation, walking meditations, group discussions, advice on how to integrate meditation experience into our everyday life. There will also be free time (Sli na Bande is located beside a forested area which is perfect for walks).
This weekend is taking place in the inspiring environment of Sli Na Bande, Co. Wicklow, an eco-friendly retreat centre, with beautiful natural grounds and wooden yoga studio / meditation room.
This event is organised by Rigpa Ireland. Rigpa aims to present the Buddhist tradition of Tibet in a way that is both completely authentic, and as relevant as possible to the lives and needs of modern men and women.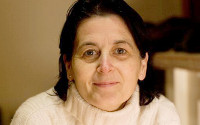 Susan Browne has over 25 years experience of meditation, contemplation and compassion practices. She has been guiding groups and individuals on retreat at Dzogchen Beara Retreat Centre in Ireland and at the Institute of Wisdom and Compassion, France for more than 20 years.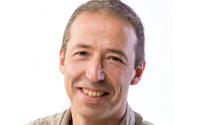 Olivier Riché has 20 years experience of meditation practice and has been guiding practices and instructing since 2012. He worked for three years at Dzogchen Beara Retreat Centre in Ireland where he has facilitated many retreats and guided meditations.
Full board (delicious organic food) with shared accommodation (lovely wooden chalets with bathroom and stove for 2 people or more, people who require a single room can avail at an extra €100 for the weekend)
The retreat starts on Friday evening 6PM with a light supper and finishes Sunday afternoon.
Sorry, this event is over