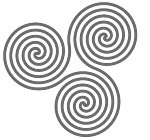 Deep Listening
Essentials

Thu 23 May 2019 5:00pm
to
Tue 26 May 2020 1:00pm
With Rosamund Oliver
€430

Course includes a half-day visit to Newgrange,
accommodation and meals
Dunderry Park House, Co. Meath, Ireland
(One hour from Dublin Airport.)

This experiential and interactive course is designed for those who would like to learn this powerful Deep Listening method and further develop their listening skills.
Described as enjoyable and transformative by our participants, our method harnesses the power of being present while listening so we truly hear what is being communicated.
This course is suitable for anyone who uses listening in his or her work. It uses the method Awareness Centred Deep Listening Training (ACDLT®), which combines understandings drawn from psychology and neuroscience with the methodology of contemplative practices in compassion and meditation.
Participants, from a wide variety of professional backgrounds, learn how to integrate this method into their work and life and report developing greater confidence in their listening after following our Deep Listening Training. Attendance certificates will be provided for CPD use.
This course takes advantage of the special venue of Dunderry Park and its close proximity to make a pre-booked visit to Newgrange. Newgrange is an ancient site built during the Neolithic period, around 3200 BC. Triple spirals are carved on the entrance stone. The entrance is aligned with the rising sun on the winter solstice, when a shaft sunlight shines through a 'roofbox' and floods the inner chamber.
Registration and supper commence at 5pm on Thursday and the course finishes with lunch at 1pm on Sunday.
Rosamund Oliver founded Deep Listening Training in 2003. She qualified as UKCP registered psychotherapist in 1996 in Core Process Psychotherapy. As a psychotherapist and supervisor, she held a practice for private clients in North London for ten years. She also worked in NHS psychiatric care with the elderly, focusing on problems arising from bereavement.
Her training work with professionals, over 30 years, includes tutoring nurses at St Joseph's Hospice, teaching meditation and mindfulness skills, teaching and supervising psychotherapists as a staff member of the Karuna Institute, creating a prison meditation project and three years developing the first Buddhist-based psychotherapy training in South Africa. She has taught meditation for over 35 years based on extensive personal training since 1978 with various teachers.
Accommodation
Dunderry Park is situated in the heart of historic County Meath, close to the ancient sacred sites of Tara, Newgrange and Loughcrew.
The house a 200 year old Georgian residence completely restored, is surrounded by 25 acres of wooded parkland and a lake.
There is shared accommodation for up to 32 persons in 2, 3 and 4 bedded rooms. We have limited single room supplement at a total cost of €150.
Unfortunately, there is no price reduction for those choosing to stay off site.
Catering
Food is quality vegetarian. There is a strictly non-alcohol policy on site.
Click here for more information about Dunderry Park
Cancellation policy
In the case of cancellation up to four weeks before the start of a Deep Listening Training course, all course fees will be refunded, minus €20 administration costs. In case of cancellation two-four weeks in advance, half of course fees will be refunded. In case of cancellation less than two weeks before the start of a course there would be no refund.