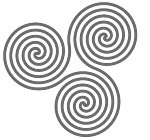 Advanced Deep Listening
Level 2

Wed 04 September 2019 starts 5:00pm
to
Sun 08 September 2019 ending 1:00pm
With Rosamund Oliver
€550

Course includes a half-day visit to Newgrange,
accommodation and meals
Dunderry Park House, Co. Meath, Ireland
(One hour from Dublin Airport.)

This four-day course, the Level 2 Advanced Training Deep Listening Training, is a follow-on training for those who have already completed a five-day Deep Listening Training. Participants will gain a larger array of tools, and greater expertise as we look at ways to deepen our personal understanding of Awareness Centred Deep Listening. New material will be explored using specially designed experiential exercises to bring compassion, clarity and open awareness into the heart of listening. We look at the true nature of the listening relationship as we look even more deeply into the dynamics of the listening relationship.
Attendance certificates will be provided for CPD use. Our 5 day Deep Listening course has accreditation by the Irish Council of General Practitioners.
This course takes advantage of the special venue of Dunderry Park and its close proximity to make a pre-booked visit to Newgrange. Newgrange is an ancient site built during the Neolithic period, around 3200 BC. Triple spirals are carved on the entrance stone. The entrance is aligned with the rising sun on the winter solstice, when a shaft sunlight shines through a 'roofbox' and floods the inner chamber.
Registration and supper commence at 5pm on Wednesday and finishes with lunch at 1pm on Sunday.
Rosamund Oliver, BA, Dip Psych, ECP, is an international trainer who founded the Awareness Centred Deep Listening method in Ireland with others. Qualifying as a UKCP psychotherapist in 1996, she worked with clients and with the elderly in psychiatric care for ten years, before focusing on developing communication skills with professionals. Her work includes teaching stress reduction to nurses at St Joseph's Hospice, creating a prison meditation project and combining contemplative methodology with listening methods. She teaches Deep Listening Training in Ireland, Germany, Holland, UK and Spain, including at Universities. For over 40 years, she has studied how to apply Buddhist meditation and philosophy to everyday life and she is still learning.
Accommodation
Dunderry Park is situated in the heart of historic County Meath, close to the ancient sacred sites of Tara, Newgrange and Loughcrew.
The house a 200 year old Georgian residence completely restored, is surrounded by 25 acres of wooded parkland and a lake.
Single room option is now fully booked. Air B&B offsite accommodation for single rooms is suggested. Please contact us if you have any queries regarding the shared accommodation.
Unfortunately, there is no price reduction for those choosing to stay off site.
Catering
Food is quality vegetarian. There is a strictly non-alcohol policy on site.
Click here for more information about Dunderry Park
Cancellation policy
In the case of cancellation up to four weeks before the start of a Deep Listening Training course, all course fees will be refunded, minus €20 administration costs. In case of cancellation two-four weeks in advance, half of course fees will be refunded. In case of cancellation less than two weeks before the start of a course there would be no refund.
Sorry, this event is over